Archive for Steve Allen Theater
You are browsing the archives of Steve Allen Theater.
NEVERMORE – an evening with Edgar Allan Poe, featuring "Prose, Poetry and Perversion" – has had its run at the Steve Allen Theatre in Hollywood extended yet again. The originally scheduled performances (ending on July 31) sold out weeks in advance, so the play was extended to August 29, then into September, and now until October 31. See below the fold for details.
Star Jeffrey Combs, writer Dennis Paoli, and director Stuart Gordon – the men behind the classic horror film H.P. Lovecraft's REANIMATOR – reteam to present this one-man play – subtitled "Prose, Poetry, and Perversion – inspired by the author of "The Pit and the Pendulum," "The Raven," and "The Black Cat." Previously, Combs, Paoli, and [...]
Just a reminder: The Steve Allen Theatre in Hollywood wraps up its "Friday Night Drive-in Masters of Horror Series" with an appearance by Jessica Harper on Friday, June 12. The actress will answer question between screenings of her films SUSPIRIA and PHANTOM OF THE PARADISE.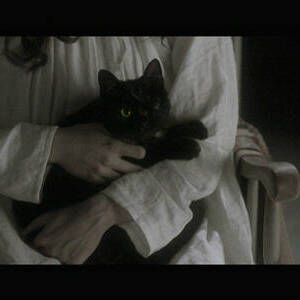 Director Stuart Gordon is scheduled to appear in between screenings of his feature film KING OF THE ANTS and his MASTERS OF HORROR episode, "The Black Cat." Part of the Steve Allen Theatre's Friday Night Drive-in Masters of Horror series.
Location: Steve Allen Theater at Center for Inquiry – West, 4773 Hollywood Blvd, Hollywood, CA 90027
Link [...]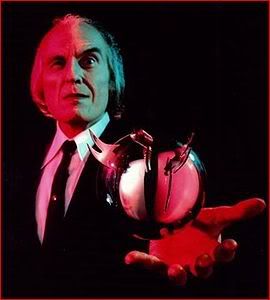 Friday is a busy day for in-person appearances, with no less than three scheduled. Two are related to old classic and cult films; the other is for a premiere of a new would be cult film: director Don Coscarelli and Angus Scrimm will be appearing in between a double bill of their work; director James Cameron will answer questions in between a double bill of ALIENS and THE ABYSS; and the cast and crew of A DARK AND STORMY NIGHT (from the people who made THE LOST SKELETON OF CADAVRA) will appear in Hollywood for the film's Los Angeles premiere.
Friday features personal appearances by two horror directors from the 1970s and '80s: Tobe Hooper and Joe Dante. Hooper is appearing as part of the Steve Allen Theatre's Master of Horror series. Datne is appearing as part of a 25th anniversary tribute to GREMLINS.
Event: Masters of Horror Series
Tobe Hooper appears between screenings of THE TEXAS CHAINSAW MASSACRE [...]
Two great Q&A opportunities this week: one with actor Leonard Nimoy introducng a pair of sci-fi stage plays; the other with director Ernest Dickerson talking about his movies. Nimoy will make a special appearance at the May 13 debut of WAR OF THE WORLDS & THE LOST WORLD, two radio dramas that will be performed [...]
Writer-director Larry Cohen, who earned his place in cult movie history with IT'S ALIVE – the mutant killer baby movie – will appear in person for this week's installment of the Steven Allen Theatre's on-going Friday night "Masters of Horror" drive-in series. Of course, IT'S ALIVE will be screening, along with Cohen's MASTERS OF HORROR [...]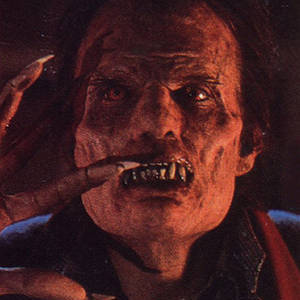 Several filmmakers will be making personal appearances this week. Director Tom Holland will appear as part of the Steve Allen Theater's Friday night "Masters of Horror" Drive-in series.  Also on Friday, Wayne Coyne of the rock band Flaming Lips will appear along with Adam Goldberg and Fred Armisen, for Coyne's directorial effort CHRISTMAS ON MARS. James [...]
On Friday Saturday, June 12, actress Jessica Harper will appear in person between screenings of her films SUSPIRIA (directed by Dario Argento) and PHANTOM OF THE PARADISE (directed by Brian DePalma). The event takes place at the Steve Allen Theaterin Hollywood, which runs a "Drive-In" series on Friday nights: you literally park your car in [...]
Location: Steve Allen Theater at Center for Inquiry – West, 4773 Hollywood Blvd, Hollywood, CA 90027
Link out: Click here
Description: Director Stuart Gordon appears between screenings of his feature film KING OF THE ANTS and his MASTERS OF HORROR episode "The Black Cat." Part of the Steve Allen Theatre's Friday Night Drive-in Masters of Horror series.
Start [...]
Location: Steve Allen Theater at Center for Inquiry – West, 4773 Hollywood Blvd, Hollywood, CA 90027
Link out: Click here
Description: Director Tobe Hooper appears between screenings of his feature film THE TEXAS CHAINSAW MASSACRE and his episode of MASTERS OF HORROR, "Dance of the Dead." Part of the Steve Allen Theatre's Friday Night Drive-in Masters of [...]
Location: Steve Allen Theater at Center for Inquiry – West, 4773 Hollywood Blvd, Hollywood, CA 90027
Link out: Click here
Description: Director Don Coscarelli and actor Angus Scrimm appear between screenings of their feature film PHANTASM 2 and their MASTERS OF HORROR episode "Incident on and off a Mountain Road." Part of the Steve Allen Theatre's Friday [...]