Archive for Horror on Frankel Street
You are browsing the archives of Horror on Frankel Street.
The final half of October has arrived, and most of the major professional Halloween events in Los Angeles have already opened. Fortunately, more cemeteries are opening their gates on Friday, October 19, unleashing ghosts and ghouls upon the world, in the form of amateur yard haunts, perilous plays, cemetery tours, and a brand new scary [...]
This Halloween, Horror on Frankel Street presents "Rejects of the Dark Carnival." These are the clowns who were too demented to be in Horror on Frankel Street's 2009 Dark Carnival. Now, these unstable rejects have opened their home to you.
A little pre-Halloween housekeeping: I have just added a new page to the Halloween Haunts section of Hollywood Gothique. Entitled, "Graveyard of Lost Halloween Haunts," this page collects all of the various Halloween events in Los Angeles that have passed into the dust of history: Halloween Haunted Houses & Hayrides, Halloween Yard Haunts, Community Halloween [...]
Dates: Saturday, October 22nd, Friday October 28th, Saturday October 29th and Halloween Night
Location: 2719 Frankel Street Lakewood, California
Hours: 5:30 to 10:00pm
Link out: Click here
Description: The annual yard haunt in Lakewood returns with a new theme this Halloween: Guests will visit an abandoned fishing port. But is it really abandoned? Or will guests become part of the [...]
On Saturday, October 2, Yours Truly appeared on KFWB's "Home Wizards," hosted by Cindy Dole. The home improvement show was doing a Halloween theme for its first hour, offering advice to homeowners thinking of decorating their domiciles for the delight of neighborhood trick-or-treaters. Dole asked me about the different levels of home haunting, dealing with [...]
Dates: October 23, 29-31
Location: 2719 Frankel Street, Lakewood, CA
Description: Horror on Frankel Street – the long-running amateur yard haunt – unveils their new theme for Halloween 2010: Devil's Tower – Maximum Security Prison.
Here is our video walk-through of Horror on Frankel Street's 2009 haunt, "Dark Carnival." In the past, we have expressed some reservations about the proliferation of clown mazes during the Halloween season, but we have to admit that we enjoyed several this year, including Dark Carnival. An amateur effort located in a back yard, Horror [...]
Horror on Frankel Street is a nifty little amateur effort that impressed us last year with its "Scarecrow Village" presentation. The new theme for 2009 is "Dark Carnival" – yet another clown maze! – and even though we are a bit tired of the clown-concept, this one really works; in fact, it is better than the [...]
As you can see, we have been adding updates for Halloween 2009's professional haunts and theme park attractions in Los Angeles. Amateur yard haunts are a little slower to rev up; one exception is Horror on Frankel Street, whose proprietor recently sent us a message about plans for his 2009 Halloween event
This year's haunt, titled: "The [...]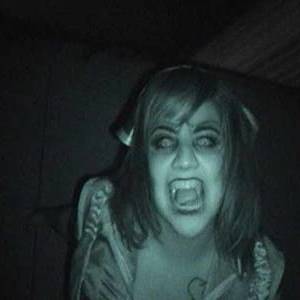 It is time for Hollywood Gothique's first annual Halloween Haunt Awards. This is the time – after the last scream has echoed away, the last lightening has flashed, and the last monster returned to its godforsaken tomb – when we sit down and assess the best events and attractions that we experienced during Halloween in [...]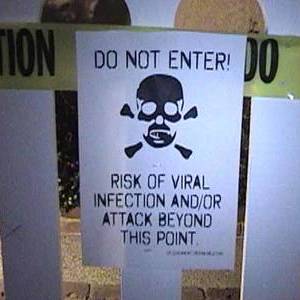 As usual, Halloween in Los Angeles has turned out to be crowded with more bats than we could possibly squeeze into a single belfry. Having scrambled to as many Professional Haunts and Theme Park Haunts as we could in the early weeks of the season, now in the final days of October we turn our attention [...]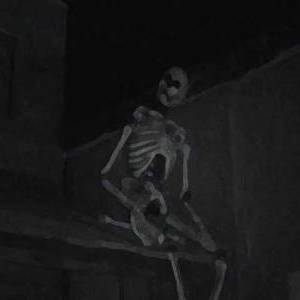 The final week of October is here. It's do-or-die time – time to squeeze in your last blood-curdling screams of fright before the season ends. There are so many Halloween events in Los Angeles that you intended to attend – haunted houses, harvest festivals, costumes parties – but you kept putting them off, and now [...]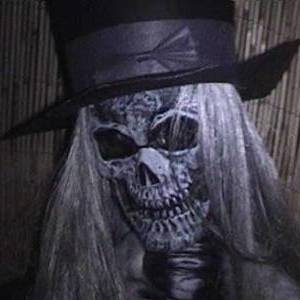 Just in time for its 10th anniversary, we made our first trip out to Horror on Frankel Street (located at 2719 Frankel Street in Lakewood, California). This Halloween yard haunt began inauspiciously enough in 1998, with resident Steve Cometa hiding behind a bush and scaring kids after they got candy at the front door. Since then, Cometa has built his amateur [...]